Year 6 World War 2 Trip
Back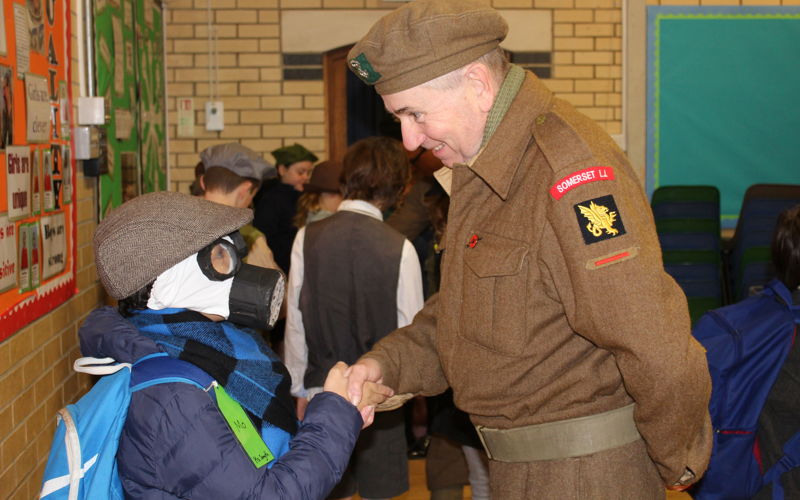 23 January 2020
On Monday, World War 2 sadly came to Y6 and an emergency evacuation had to take place!
The children arrived to school in full costume completely unaware of what the day ahead of them had in store. Little did they know, once they had registered, they were to be escorted to the train station by the local home guard where they would be evacuated to the countryside - or in their case - Bradford on Avon.
Once they had arrived at their new setting, they were billeted to local residents where they would see out the worst of the war. The children also spent time learning about life during WW2 including cooking with 'rationed' recipes and performing 1940's style dances before completing the return journey. The experience was excellent and the children fully threw themselves into life as a child living in WW2.
A special thank you to Mrs.Bridge who put the trip together and to the extra helpers who made the trip possible.