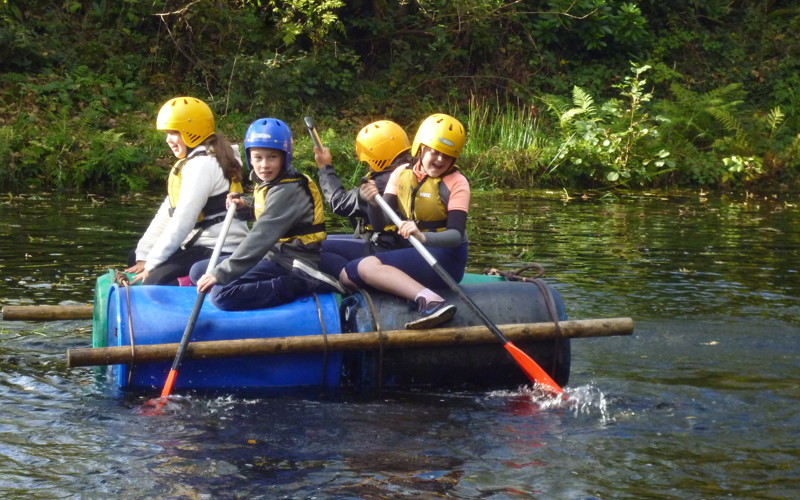 24 October 2019
Last week Year 6 children had a fantastic time on their week-long camp to Dartmoor. After a wet start, we arrived at Heatree ready to get stuck into the week's adventures. It was fun-packed and filled with a range of new and challenging experiences, delicious food and excitement for all! The teachers were really impressed with the behaviour and enthusiasm of all the children and they were a delight to take away. It was lovely to see so many of the children pushing themselves to new limits.
Over the week, everyone enjoyed all the of the activities such as low adventure, kayaking, high ropes, a beautiful walk, rock scrambling, rafting, fencing, Tamakele island and archery. We all got muddy, wet and cold from most of them but still had time to run to the shower if need be. Throughout the week at Heatree, we all got to overcome our fears and try new things.
Amber-"My favourite thing was when we did the talent show one evening because it was fun to see everyone's acts and take part yourself.
Charlie .S-"My favourite part was low adventure because we could crawl through mud and freezing rivers as well as doing challenges in your team."
Thanks to Charlie S for his report.