Satellites Wellbeing Wednesday Coffee Morning
Back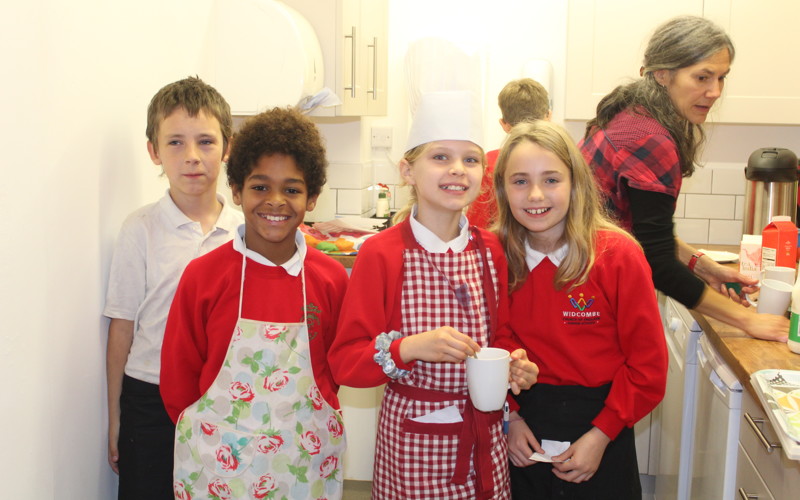 10 October 2019
On Wednesday morning Satellites parents braved the downpours to attend our first Wellbeing Wednesday event, a coffee morning. Planned and executed by the children, with obvious pride and enjoyment, the café was a great success and the cake delicious!
Delilah and Gracie told us:
This morning Satellites prepared the hall as a café and hosted a tea and coffee morning for Wellbeing Wednesday. We focused on giving and sharing. There were many jobs to share such as waiters and waitresses, baristas, decorators, cooks, invitation designers and even caring for babies in our crèche. We had a great variety of drinks and food, including some great cakes we made ourselves. Even though it was challenging we had a great time. We hope our parents enjoyed it too!