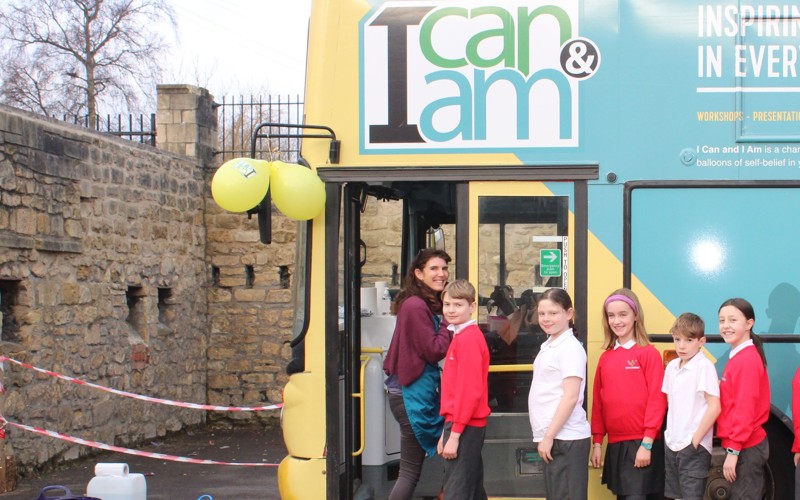 11 February 2022

This week the Year 5s and 6s participated in workshops on the I Can & I Am double decker bus which many parents may have seen parked in our playground on Monday and Tuesday. The week began with a presentation from the I Can & I Am charity founder, James Shone, who shared his story of losing his sight due to a brain tumour and his messages of how to 'inflate balloons of self belief'.
Each of the Year 5 and 6 pupils then spent an hour on the bus where they enjoyed cooking pizza from scratch in the converted kitchen on the ground floor of the
bus.
They then spent time in small groups in the comfortable seating on the top deck where
they spoke to members of the I Can & I Am team about their own self esteem and how to keep their balloons of self-belief inflated.

The feedback was incredibly positive and we hope that the visit may have promoted some interesting conversations at home. Further information about James Shone and the I Can & I Am charity can be found at www.icanandiam.com.