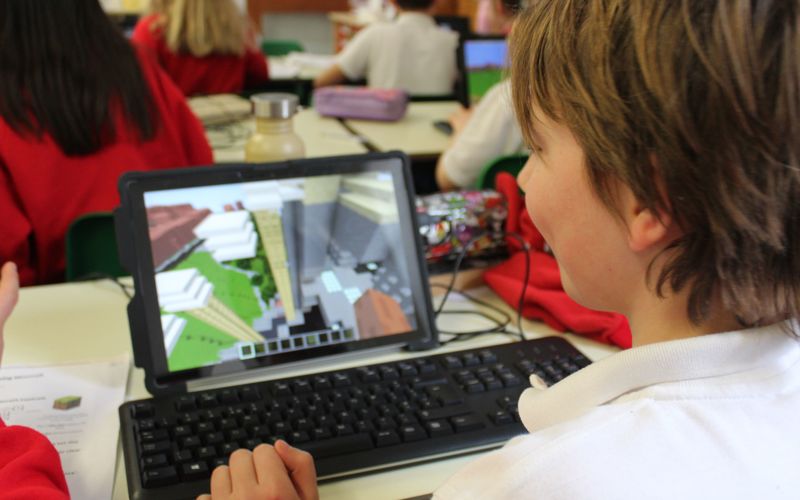 18 March 2022
As well as participating in Academy-wide Science activities specific to each year group, at Widcombe, we decided to use our fantastic school community to enhance our children's learning. The children have had the opportunity to enjoy sessions from people working in the fields of science, technology, engineering and maths, and have had their horizons broadened by learning about:
The Internet, WiFi and Virtual Reality platforms (Cartesian and vBuzz)
Steam engines, magnets and acoustic levitators (University of Bath)
Rebuilding famous local landmarks using Minecraft (University of West England)
The dangers of drug use and the technology involved in drug detection (University of Bath)
The work done by a South African shark-conservation charity (Shark Spotters)
The importance of bees and plants to the survival of the planet (University of Nottingham)
Far-UVC systems, which kill bacteria and viruses...and look excitingly like Ghostbusters kit! (UEC Energy)
How AI (artificial intelligence) works, how it's come about and where it's headed (Graphcore)
The role of a Maths researcher and practical maths activities (University of Bath)
What engineers are doing to help design buildings to withstand flooding (Buro Happold)
The rockets that the UK are sending into space this year (Department for Business, Energy and Industrial Strategy)
The role of a Radiographer and X-rays, CT scans and ultrasounds (RUH, Bath)
How telecoms systems work and the role of a telecoms engineer (Parallel Wireless)
It's really been an amazing week. Thank you so much to the parents who put us in touch with colleagues and contacts, to the incredible volunteers who gave up their time to come in, and to your fantastically polite, curious and engaged children for making us all so proud this week.